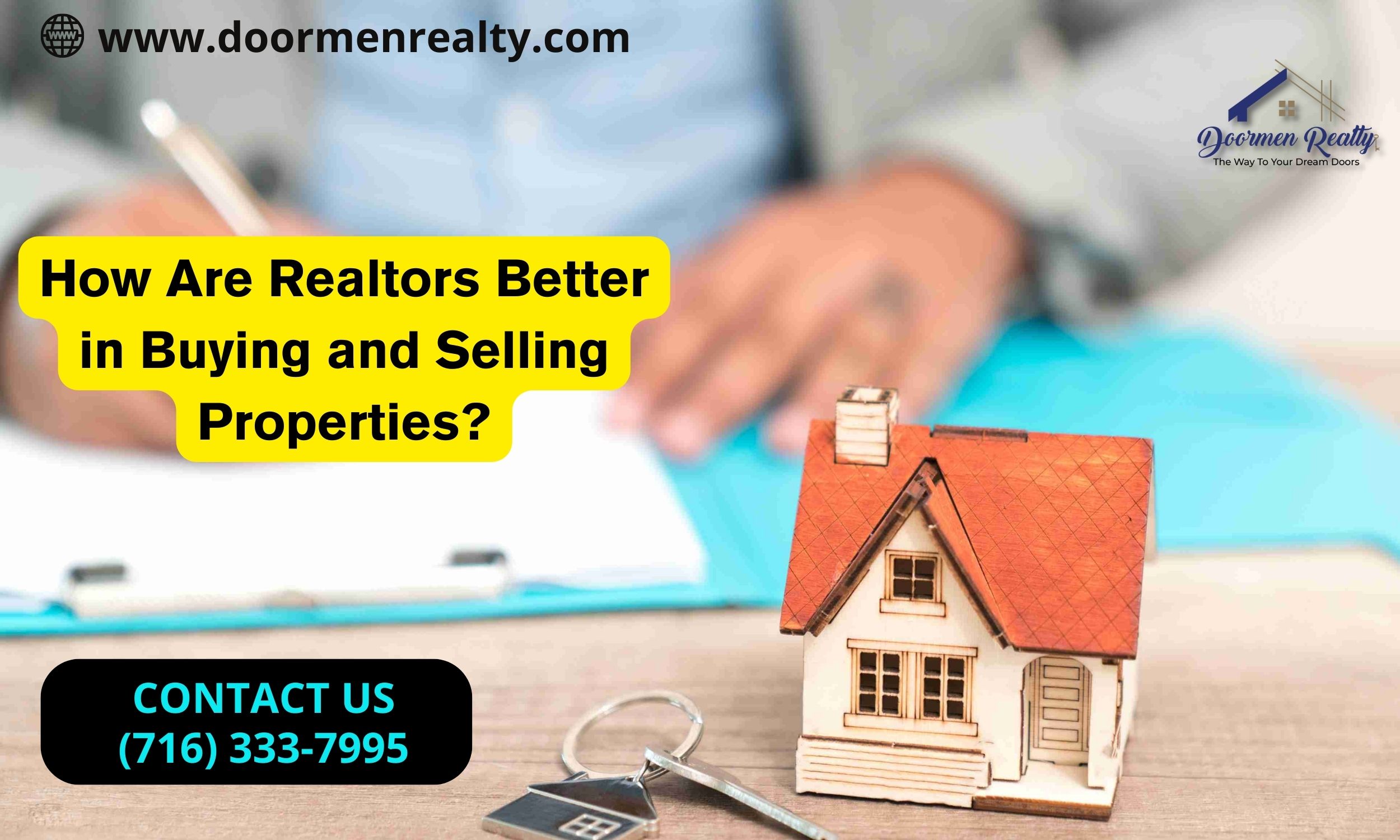 Even in 2022, many people think twice before hiring agents to buy and sell real estate property. Do you also wonder, "Why hire a realtor? I can find enough information online!"
Yes, Google is our savior, but only professionals know the tricks to buy and sell real estate online. For example, you can't ask your buyer for a thousand dollars more because a month later you realized your property value more. Or you can't change your home two months later because the neighborhood isn't good.
Whether you want to buy or sell your home, you'd always want the best value. So, let's know what makes the realtors so special in that.
Different ways how real estate agents can give you the best property value
Save Time and Money
You are spared from the tension to buy and sell real estate online when you hire the agents. As you get in touch with them, you just have to address your requirements. Once they find your deserved client or house you'd be called to view.
Wouldn't this process save much of your time and money? You can use this convenient time for other things. Above time and money, you are spared from these two situations,
✔Protect from cheating marketing ideas of sellers.
✔Prevent from making the wrong choice by falling into a sales trap.
When you are up for selling your home, then the professionals from Doormen Realty will take over the important appointments with the potential buyers. So, you are saved from wasting your time in any sort of trouble.
Linked with Important Connections
One of the perks of hiring agents is that you get access to valuable connections within the industry. They interact with other agents or professionals whose services you might need. For example, real estate agents often have connections with the following agents:
Plumbing contractors
Painting contractors
Interior designers, etc
So, when you want to redo your house paintwork or fix something in the bathroom, you can rest assured. They'd recommend professionals who are competitive, competent, and efficient.
Paper Work in a Swift
One day or the other, you'll find your dream house or the perfect buyer. Following the same, you'll have a bunch of papers to sign. What if one of the important papers goes missing?!
Well, let's not even get there. Analyzing and arranging all the documents itself is so annoying. So, when you hire a real estate agent, they can help you with:
✔Inserting the right clauses of argument in the contract papers.
✔Only including signatures where necessary.
✔No faulty signatures.
✔Taking care of the papers from your clients to you.
For such main reasons, the professionals make paperwork easier for you. So, ditch all the complicated formality steps and search for real estate services in Buffalo.
Buying and Selling Expertise
Whether you want to buy or sell a home, it's not like your daily chores. So, you'd probably be finding it challenging in the negotiation skills. However, working with professionals, you can get in-hand experienced professionals in buying or selling property.
Since it's their profession, the real estate agents would always be experienced with other clients. So, doesn't it make sense to leave these huge house deals to someone who actually knows "how to do it"?
Note: Buying or selling a real estate property is one of the largest transactions.
Price Home to Sell
When you want to sell your home, your main goal is to get the best price. You want to sell it asap so that you can move into your next home. But, in this hurry, all by yourself, you might fail to get the best price in the market.
Not to worry, because a real estate agent like us would handle the sales process. In fact, you do not have to worry much about the timing as well (will talk about it next). But, a real professional would initiate the process to buy and sell property online in a fact-based process.
Note: A professional with no emotions or biases attached to your home can guide you in establishing a competitive price.
Sell home faster
As talked earlier, you always want to get your home sold asap. But there are some improvements you need to make here and there, which are delaying the process. So, by using the agents' advanced connection of contractors like magic, your home can be repaired right away.
Repairing faster, your home can now be sold faster.
Solved confusions professionally
When the formalities appear, a lot of problems may arise in the middle. Some common problems and confusion are
Tax issues
Invoice issues
Finance issues
Insurance formalities
You may face much confusion in these steps when you want to buy and sell property online. But, a real estate agent would always assist you even after the deal is over. And so, you can assure that you've made the right decision even after buying or selling a property.
Neighborhood familiarity
Let's say you know all the neighborhoods in Buffalo. But, are you sure that you know exactly what it's like to live there? Probably not!
But, a real estate agent has intimate knowledge about all the neighborhoods. Well, they know because it's their job. So, get ready with your list of questions about neighborhoods. And our professionals would supply you with all the answers.
A real estate agent can provide you with neighborhood information related to
Demographics
Amenities
Schools
Security, etc
Choose agents for the right property value
As you know what's in it for you with us, why not give it a shot? Don't let yourself get tangled up in confusion as you want to buy and sell real estate online in Buffalo NY. We are tied up with some of the best contractors in town. So, all you need to do is tell us whether you want to buy or sell a property.
Buy and sell real estate online with Doormen Realty for top-notch service!