In the dynamic world of real estate, navigating the complexities of buying, selling, or investing in properties can be a daunting task. This is where the invaluable assistance of real estate property consultants in Buffalo comes into play. With their extensive knowledge, industry expertise, and local insights, these professionals act as trusted advisors, helping individuals and businesses make informed decisions. In this blog post, we will delve into the realm of real estate consultants in Buffalo, exploring their role, the significance of Buffalo real estate, the services they offer, and how to choose the top real estate consultant that suits your needs.
Also Read: The Advantages of Buying Property Online in Buffalo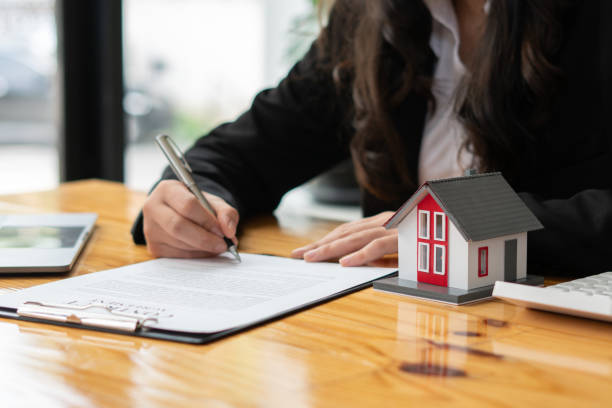 The Significance of Buffalo Real Estate
Buffalo, New York, is a city that boasts a rich history, a vibrant cultural scene, and a thriving economy. Over the years, Buffalo has witnessed a resurgence in its real estate market, making it an attractive destination for buyers, sellers, and investors alike. From charming residential neighborhoods to bustling commercial districts, Buffalo offers a diverse range of properties that cater to various preferences and budgets. As a result, the demand for knowledgeable real estate consultants has been on the rise.
Understanding the Role of Real Estate Consultants
Real estate consultants play a pivotal role in facilitating transactions and providing valuable insights throughout the entire real estate process. Whether you are a first-time homebuyer, a property investor, or a seller looking to maximize returns, these consultants bring a wealth of expertise to the table. Their primary objective is to understand your unique requirements and guide you towards making well-informed decisions. From conducting market research and property valuation to negotiating deals and ensuring legal compliance, their multifaceted role covers every aspect of the real estate journey.
Services Offered by Real Estate Consultants
Market Analysis: Real estate consultants conduct thorough market analysis to assess the current trends, demand, and supply dynamics in Buffalo's real estate market. By analyzing data and statistics, they provide clients with a comprehensive understanding of property values, market fluctuations, and investment opportunities.
Property Search and Evaluation: With an extensive network and in-depth knowledge of the local market, real estate consultants help clients find suitable properties that align with their specific requirements. They evaluate properties based on factors such as location, amenities, condition, and potential for appreciation.
Buyer Representation: Real estate consultants act as advocates for buyers, guiding them through the purchasing process. They assist in property inspections, negotiations, and paperwork, ensuring a seamless transaction from start to finish.
Seller Representation: For those looking to sell their properties, real estate consultants employ effective marketing strategies to attract potential buyers. They conduct property valuations, market the listing, and negotiate offers on behalf of the seller, aiming to achieve the best possible outcome.
Investment Advisory: Real estate consultants are invaluable assets for investors seeking to maximize their returns. They provide comprehensive investment advice, identify lucrative opportunities, and conduct feasibility studies to assess the potential profitability of real estate ventures.
Choosing the Top Real Estate Consultant
When selecting a real estate consultant in Buffalo, it is crucial to consider certain factors to ensure a successful partnership:
Experience and Expertise: Look for consultants with a proven track record and extensive experience in the Buffalo real estate market. Their knowledge of the local industry trends and market dynamics will greatly benefit you.
Professionalism and Communication: Effective communication is key in any business relationship. Choose a consultant who demonstrates professionalism, responsiveness, and the ability to keep you informed throughout the process.
Client Testimonials and References: Research and read client testimonials or ask for references to gauge the consultant's reputation and client satisfaction. Positive feedback and successful past transactions are indicators of a reliable and competent consultant.
Range of Services: Consider your specific needs and ensure the consultant offers a comprehensive range of services that align with your goals. Whether it's buying, selling, or investing, a well-rounded consultant will be equipped to address your requirements.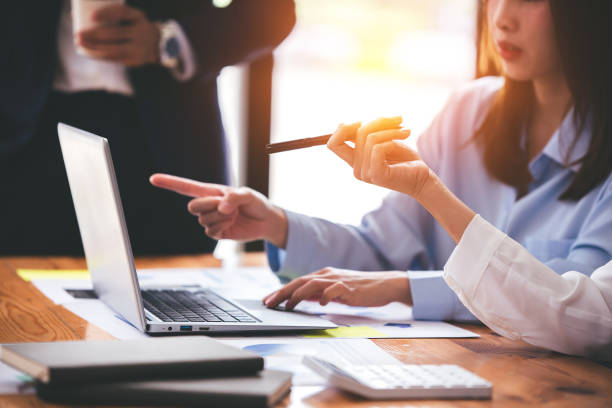 Conclusion
Doormen Realty in Buffalo play a vital role in assisting individuals and businesses in navigating the intricacies of the local real estate market. With their expertise, market knowledge, and personalized guidance, these consultants ensure that clients make informed decisions and achieve their real estate goals. Whether you are a buyer, seller, or investor, enlisting the services of a top real estate consultant can make all the difference in your real estate journey in Buffalo. So, take the first step today and unlock the potential of Buffalo's thriving real estate market with the guidance of an expert consultant.
Also Read: Learn The Amazing Benefits Of Hiring Expert Real Estate Agents