In today's fast-paced digital world, the internet has transformed various aspects of our lives, including the way we search for and purchase rental properties. With the convenience and accessibility offered by online platforms, potential buyers can explore a wide range of properties from the comfort of their homes. In this blog post, we will explore the benefits of buy rental property online and how Doormen Realty, a trusted real estate agency, can assist you in finding your perfect investment property. At Doormen Realty, we take pride in leveraging cutting-edge technology and our expertise to simplify the property-buying process and ensure a seamless experience for our valued clients.
Also Read: How Are Realtors Better in Buying and Selling Properties?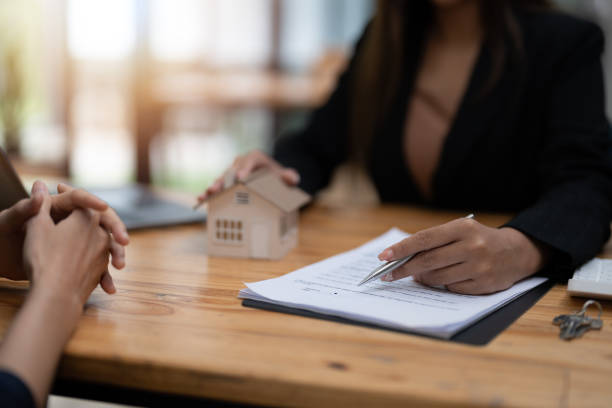 The Advantages of Buying Rental Property Online:
Expansive Property Inventory: One of the major advantages of searching for rental properties online is the vast inventory available at your fingertips. Traditional methods may limit your options, but with Doormen Realty's online platform, you gain access to an extensive database of properties, both locally and in various markets. This broad selection allows you to explore a wide range of options and find properties that align with your investment goals.
Time and Cost Efficiency: Buying rental property online saves you significant time and effort that would otherwise be spent visiting properties physically. Our user-friendly website provides comprehensive property details, including high-resolution images, floor plans, virtual tours, and neighborhood information, allowing you to make informed decisions without leaving your home. By eliminating the need for unnecessary site visits, you can focus your time and resources on properties that truly interest you.
Advanced Search and Filtering: Doormen Realty's online platform offers powerful search and filtering tools, enabling you to narrow down your property search based on specific criteria such as location, price range, property type, number of bedrooms, and more. This targeted approach ensures that you find properties that meet your investment objectives, saving you from sifting through irrelevant options.
Real-Time Notifications: With our online platform, you can set up personalized alerts and notifications for new property listings that match your criteria. This feature ensures that you stay updated on the latest available properties, giving you a competitive edge in the market. You won't miss out on any opportunities, even in a fast-paced real estate environment.
How Doormen Realty Simplifies the Buying Process?
Expert Guidance and Support: At Doormen Realty, we understand that navigating the real estate market can be complex, especially for first-time buyers. That's why we offer our expertise and guidance every step of the way. Our team of experienced agents is committed to understanding your investment goals and providing personalized recommendations tailored to your needs. We take the time to answer your questions, address your concerns, and ensure that you make informed decisions throughout the buying process.
Virtual Consultations and Property Tours: In addition to our extensive online resources, we provide virtual consultations and property tours to further enhance your experience. Our agents are available to conduct video calls, providing you with a comprehensive walkthrough of the properties you're interested in. This interactive approach allows you to ask questions, discuss property details, and gain a deeper understanding of each property's potential.
Streamlined Documentation and Transactions: Once you've found the perfect rental property, our team at Doormen Realty will guide you through the documentation and transaction process. We leverage secure digital platforms to streamline paperwork, making it convenient for you to review, sign, and submit documents online. Our efficient system ensures a smooth and transparent transaction, minimizing paperwork hassles and saving you time.
After-Sales Support: Our commitment to our clients extends beyond the purchase itself. At Doormen Realty, we provide comprehensive after-sales support to ensure your satisfaction with your investment property. Whether you require assistance with property management, finding tenants, or any other post-purchase services, our dedicated team is here to help.
Also Read: Want to Sell Your Property Online? This Is How You Can Do It Effortlessly!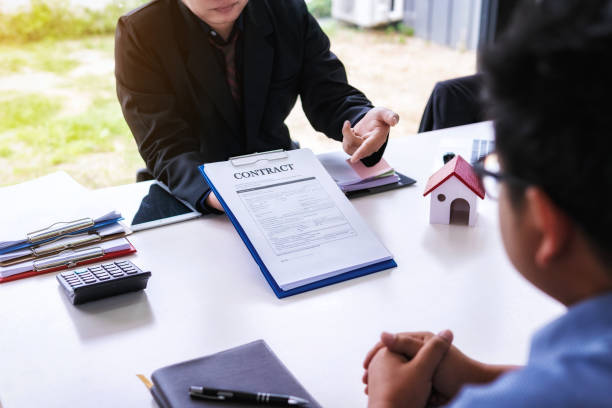 Conclusion
:
Buying rental property online offers numerous advantages, including access to a diverse range of properties, time and cost efficiency, advanced search capabilities, and real-time notifications. Doormen Realty leverages these benefits to provide a seamless and customer-centric buying experience. By combining our cutting-edge online platform with expert guidance, virtual consultations, streamlined transactions, and ongoing support, we ensure that your investment journey is efficient, transparent, and successful. Trust Doormen Realty to be your partner in finding and acquiring your ideal rental property online.